Art Deco & Pre War Jewellery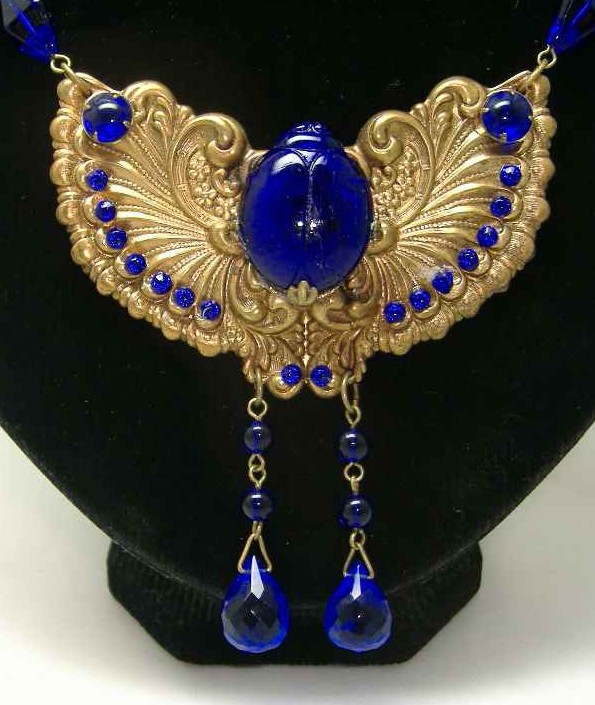 During the 1920s amd 1930s, jewellery styles took a u turn in comparison to the romantic, floral and organic lines of the Art Nouveau period, with strong angular geometric lines and forms which drew inspiration from the Cubism, Surrealism and Dadaism movements.  Jewellery was produced which, even compared to today's styles and fashions, was very contemporary, abstract, forward thinking and abstract in design. 
Style Influences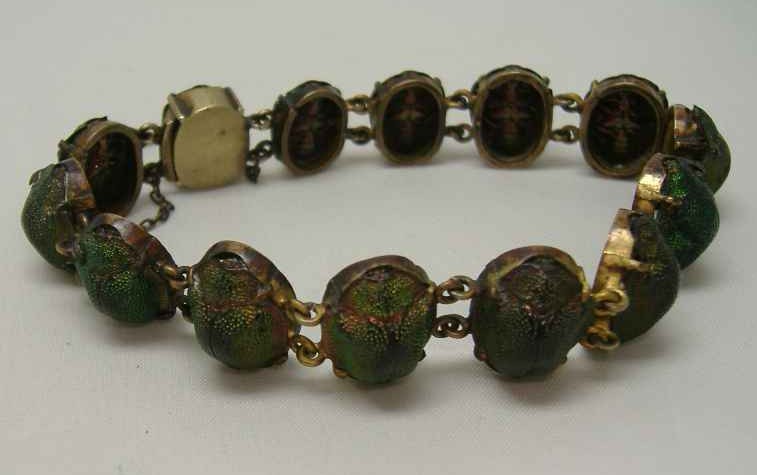 Other popular styles during this period were Egyptian Revival which took off after the discovery of Tutankhamen's tomb in 1922 with pave set paste jewellery depicting images of redclining nubian madiens, birtds, hieroglyphics, cobras, birds and other Egyptian symbols.  Pre-war figural subjects were still quite popular such as flower baskets but these were highly stylised rather than naturalistic.  Bracelets were also a key Art Deco accessory and several were often worn on each arm, dress clips set with sparkling paste stones, were also in vogue.More Information
Recommended - Art Deco Jewellery Items
We are pleased to present 'Art Deco Jewellery' items for you. We have provided a series of Summary Tabs, which will let you access all the item results broken down by category such as date period or colour.

Here is a selection of Art Deco Jewellery as thumbnails. To view an item's details; firstly hover over the thumbnail image and then either click the thumbnail or the text link below it to view the full details.
Page: 1 of 4 (Items 1 to 25 of 94)
Art Deco & Pre War Jewellery Information
Prominent Producers
Czechoslovakia also played a key part in jewellery during this period, producing its own distinctive costume jewellery made from crystal stones and beads.  Daniel Swarovski produced the finest paste stones and his firm is still in production today.  Highly ornate filigree base metal pieces (mostly necklaces and brooches) were produced set with fabulous crystals and beads.



Popular Materials
One of the most popular materials used for producing jewellery was Bakelite which was favoured due to its malleable qualities and bright colours.  Bangles, bracelets., necklaces and brooches were produced in bold, angular and flat geometric styles with dramatic colour combinations; green, red and mustard and black and white, were amongst the popular colourways.